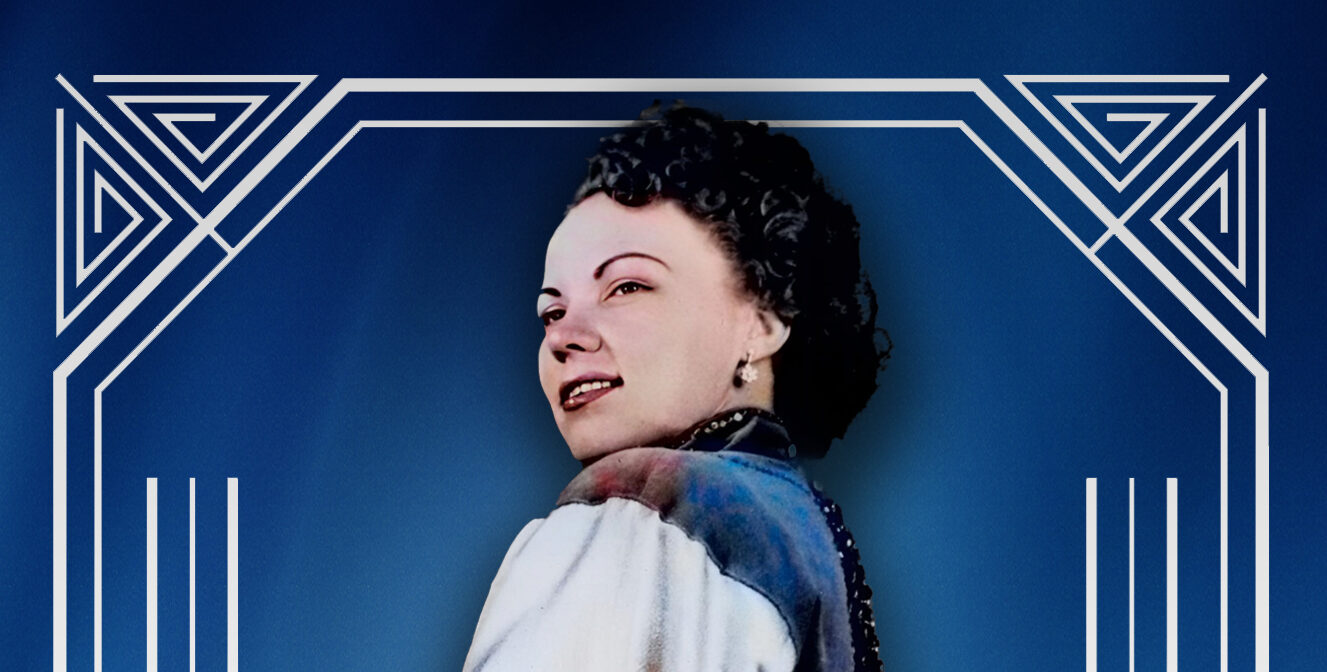 I've been teasing this all week. It's time for a reveal. My next historical biography tells the story of June Byers.
She was born and raised in Texas and earned the nickname The Texas Tornado, decades before Kerry Von Erich's run in WWF. She's one of the key players in the upcoming Mildred Burke biopic, portrayed by former NWA Women's World Champion Kamille.
A remarkable athlete, June worked out relentlessly. It was said she drank so much orange juice, she smelled like orange blossoms. She was known for her roughhouse style, a vicious chest lick, and a unique finisher she says she created by accident: the Byers Bridge.
June Byers won the title of Women's World Champion after winning a tournament in Baltimore, Maryland, in 1953. A year later, she solidified her status as champion (in controversial fashion) when she scored a pin fall against Mildred Burke in a match that was called early.
Less than a year after that victory, June's "successor" began spreading stories she had defeated the new champ. Despite numerous claims to the contrary, Moolah never faced June for the title, and no one ever dethroned June Byers. She retired as champion on January 1, 1964.
Many fans and historians view June as a villain in real life as well as the ring. Her role in the Mildred Burke story, along with rumors of her relationship with Billy Wolfe, cast a dark shadow over her life and career. But there's so much more to the story than being in the right place at the right time to succeed Mildred Burke. June was a true Southern lady who abhorred swearing. She loved cooking, horseback riding, making music, and raising her pups. And she loved her kids and her grandchildren.
I'm grateful not only to the many pro wrestling historians who aided with this project (including Chris Bergstrom, Tamaya Greenlee, Jeff Lean, Greg Oliver, Jason Presley, Pat LaPrade Tom Burke, and Vance Nevada), but the family members who generously shared their time, stories, and photos. I speak not only of June's granddaughters Kay Parker and Debra Nowaski but Billy Wolfe's granddaughters Betsy Wolfe and Mickie-Mae Johnson, daughters of June's ex-husband G. Bill Wolfe and her friend and protege Betsy Ross.
A tip of the hat to Mars Bennett's niece Marcella Robinette. Just as my work on Elvira Snodgrass led me to Mars, Mars Bennett's vacation photos with June and Billy Boy convinced me to tell June's story.
A huge thank you to Kamille, who not only plays June in Queen of the Ring but generously took time to write the foreword for the book.
Look for June's biography on this website and Amazon in early November.