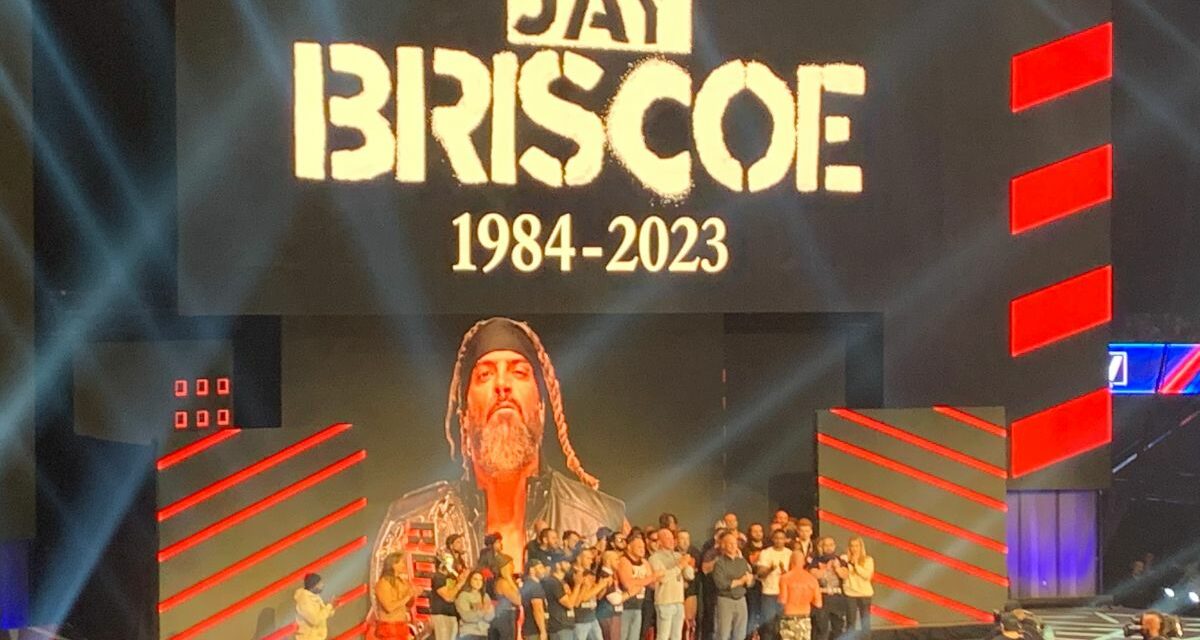 Earlier this week, I had the opportunity to see AEW live at Rupp Arena in Lexington, Kentucky. I've lived on the north side of the Ohio River from Louisville for 35 years now, but strangely enough, I've only made about a handful visits to Lexington in that time. The most recent was a fall trip to the Lexington ScareFest, which takes place in the same complex as Rupp. It was easy in and out that day as driving around the block to the parking lot and walking across the street into the venue took less than five minutes. But Wednesday night was another story.
In light of the events that took place, I thought it might be fun to present my own "If you go" tips for navigating into downtown Lexington and enjoying a late night of wrestling at Rupp, be it for AEW, WWE, or whomever. I did have a great time at the show, which I recapped for Slam Wrestling. You can read that story by clicking here. But it's worth sharing some advice on how to get in, how to get out, and just for fun, where to grab a bite.
Let's start with dinner. Rupp is just a few miles off exit 115 from I-64/I-75 north of the city. Exactly one mile south of the exit is a gas station with a Hothead Burrito. This regional chain wins over Chipotle and Qdoba for my family and me, so I stopped to get a couple burritos: one for me, one to take home to my wife. She recommends the Sweet Habanero sauce with Barbacoa; I prefer the chicken with jalapeño ranch.
Sitting in Hothead, I checked my map app. Although just a few miles from Rupp, the app told me I was twenty minutes to my destination. I found out why as soon as I covered all but half a mile of the distance. Traffic was at an absolute standstill in the right lane wrapping around the Rupp Arena complex, and I sat or twenty minutes before giving up. I cut around the stopped lane and parked less than a block away at the Hilton. The sign out front said event parking was $20, but when I drove out later that evening,  I was only charged $15. I was out of the parking garage in less than two minutes, too, another bonus for skipping the main parking lot.
If I had cash, I could have spent $20 and parked in one of a handful of lots off Main Street. If there's a next time I'll definitely do that.
It boggles my mind just how bad the traffic was, especially given that only about half the seating in Rupp was open for the show. Seriously, how do they get 20,000 rabid Kentucky basketball fans in and out of there on game nights? It was another moment when I wished I could have called my dad, a civil engineer, to get his take on the poor city planning in downtown Lexington.
Anyway, once I got parked, it was a short walk back over to the building. I had to find the box office to get my ticket, which proved impossible to find on my own, but the Rupp Arena staff was extraordinarily friendly and helpful. Seriously, some of the best event staff I've ever encountered.
I stayed overnight at the nearby Tru by Hilton hotel, simply because i had Hilton Honors points for a free room and I didn't feel like getting on the road at almost midnight. I was hungry again, so I stopped at Sir Pizza, located on Broadway and just about five minutes from Rupp. I spotted Sir Pizza using my map app earlier in the evening and took note they were open til 3 am. I went in with my bag to sit and work on my story for Slam while I waited.
There was only one guy working at Sir Pizza, and just his luck, about a dozen wrestling fans came in around the same time as I did. He took orders verbally and slinging pizzas, knocking our orders out one at a time with incredible grace and service. He clearly wasn't happy being the only guy working during a late night rush, but he was very nice and we chatted for a bit while I paid my tab.
"Wrestling died for me when I was a kid," he said. "I used to love watching Jerry Lawler and them guys, but it's all been down hill since then."
According to their website, Sir Pizza's been a Lexington institution for decades. It's comparable to the Pizza King restaurants we have around Louisville, a type of square cut pizza you either love or hate. Some do it better than others, and I have to say, Sir Pizza hit the spot at 12:30.
For those wanting something other than pizza, I also spotted Cook Out on Broadway with a drive thru open past midnight. Prices have gone up at Cook Out the last few years but you can still get a tray with a sandwich, two sides, and upsized to a milkshake for less than $10. Nobody can beat that deal.
I hope this travelogue helps those of you who might visit Lexington for wrestling (or concerts, or heck even basketball) in the future. This was fun, so I'm planning to do a few of these for OVW and The Arena in Jeffersonville in the near future.
Again, if you want to read my recap of AEW at Slam, here's the link.