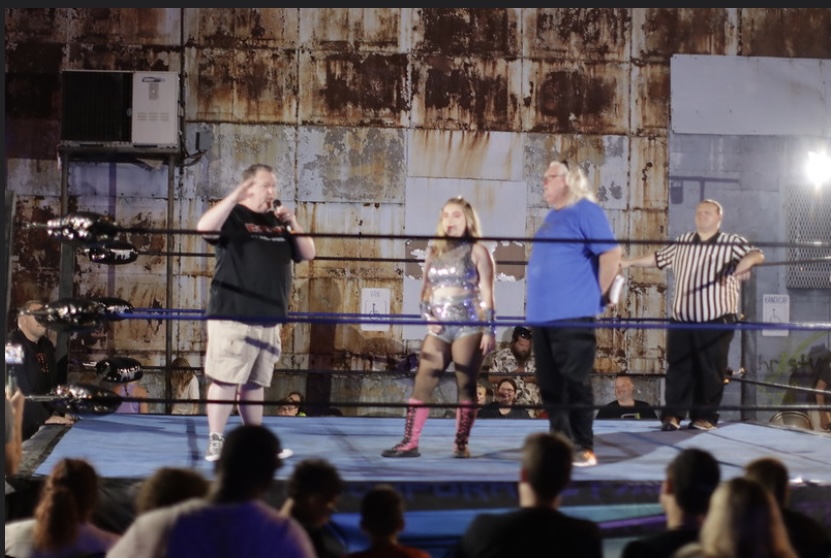 It's only happened one other time. In fact it happened in a place it should have happened. True, it was not during a show, and there were no fans, but I might have first set foot in a ring for a video shoot in a place where anyone who crosses the barrier wall needs a license.
Oops.
Anyway, Saturday night, I had the privilege of setting foot in the FTC Wrestling ring with my good friends Bobby Blaze and Reese Ramone. It was a short segment designed, in part, to get Reese over as a babyface. Reese doesn't necessarily want to be a babyface. Frankly, she's way better as a heel. But the hometown fans love the hometown girl. What else can she do?
It was also nice to see my new friend Kendall Ryan wrestle on the night she told Ironton, "Suck it, losers, I'm moving to Florida." She was a tad more eloquent than that, but you get the idea.
If you want to read the full story on Midnight Madness II, click here to read it on Slam.
And for a recap of last year's show, click here.
Credit for the in-ring photo above and for most of the articles on Slam, including the uncredited one up top with Voodoo King, goes to Bryan Lunsford.
Thanks, FTC. Hope to see you all again soon!