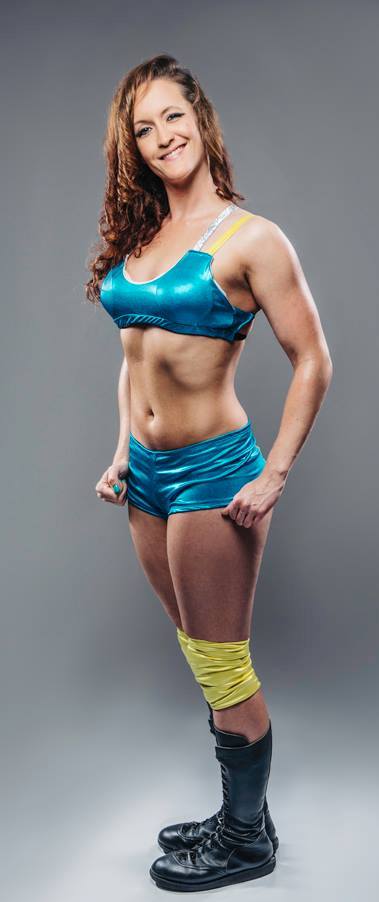 One of the stars of Girl Fight, the all women's wrestling shows taking the Midwest storm, has called it a career.
The Women's Pro Wrestling Network reported today that Ashley America, who recently began working under the name Aura Shackra, is retiring due to health concerns. Here's the announcement, straight from Ashley herself:
"I have made a decision and I am sticking with it. I can no longer continue to wrestle. I have had a lot of concussions. A lot. Someone I used to train with used to pound me in the head so hard that I would see stars, and when I told people what was happening, they laughed at me. Because of this abuse I became extremely susceptible to concussions. The most recent one I received, my vision went black, I saw pixels of color, and I couldn't feel my feet. Since then I have been experiencing mood swings, having a hard time focusing, and dizziness/nausea. I simply cannot risk getting another concussion. It's not worth it. I've learned a lot from wrestling, a lot of painful lessons. I don't need to learn what happens when I've had too many concussions. I need to be able to live my life. Thank you to everyone who helped me and believed in me during this time of my life. This chapter is over. It's time for a new project."
It's hard to see people walk away from their dream due to injury, especially when the injury might have been promotable, but it's commendable that Ashley make the choice she has. Wishing her nothing but the best in her future pursuits. She will be missed.