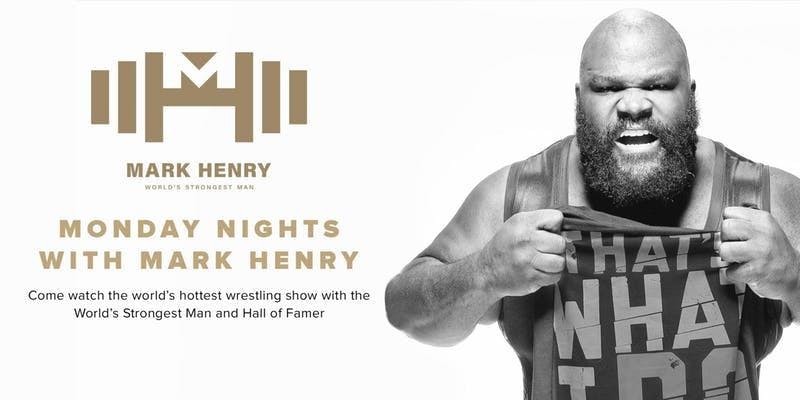 Hey Vegas! Mark Henry wants you to join him for the second stop on his Monday Nights with Mark tour next week. Mark will be in town to receive the Mike Mazurki award from there Cauliflower Alley Club, and he will be watching Monday Night Raw with fans at this special event.
This is your chance to eat, drink, and hear stories from the WWE Hall of Famer in a small setting, all while enjoying the live action of Monday Night Raw. Fans will receive an autographed photo and a limited edition T-shirt. The event takes place at Aces and Ales at 2801 N Tenaya Way in Las Vegas Monday, April 29 from 5 to 8 p.m. Pacific Time.
Tickets can be purchased at Eventbrite. Must be 21 or older.