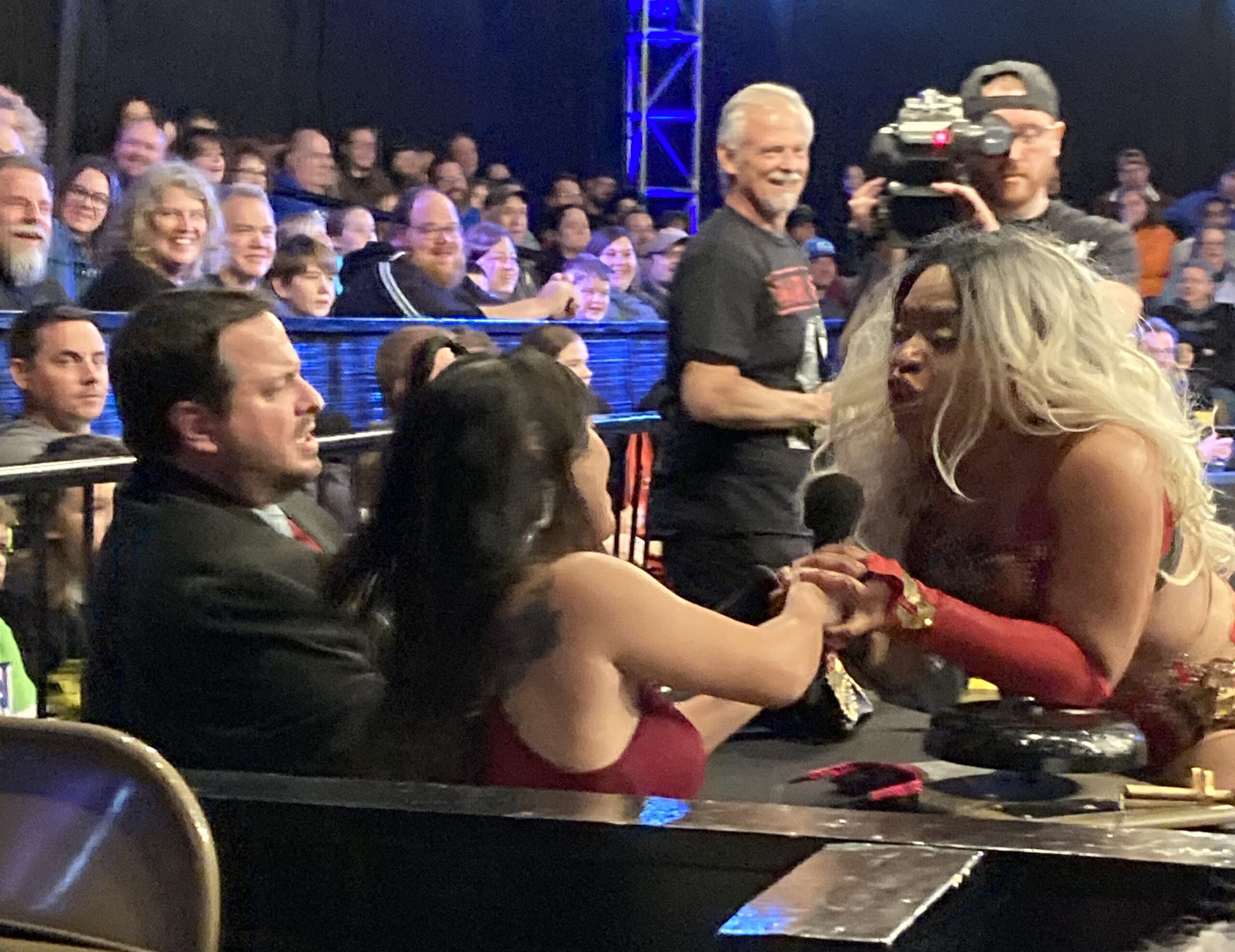 Wrestling fans are going to want to know more when Wrestlers arrives on Netflix next week. Who is Cash Flo? Why does Haley J look so familiar? Can Shalonce Royal really sing? And what's the deal with those Outrunners?
I've got you covered.
Over the last year, I've written profiles on several personalities you'll meet in Wrestlers. Here's where you can find them:
Yes, Haley J should look familiar. She's a member of the WOW roster along with her mother. Click here to meet Haley and Maria and their truck driving alter egos.
Shalonce can sing very well. In fact she sang the national anthem on an historic pay-per-view a few years back. Click here to learn Shalonce's story.
Cash Flo is a three time OVW Champion and an indie legend. Read about his rise to become OVW champion late last year here.
How about that Jack Vaughn, Netflix and TikTok star? You can meet him here.
Let's not forget the darlings of ROH and AEW, The Outrunners. This profile will make your head spin.
Did you know that Big Zo is a published author too? Read about Zo's fantastic book here.
And I would NOT be doing my job if I left out my pal Charlene McKenzie. The woman in stripes at OVW has been a good friend for close to a decade now. She's got her own wonderful origin story that you can read here.