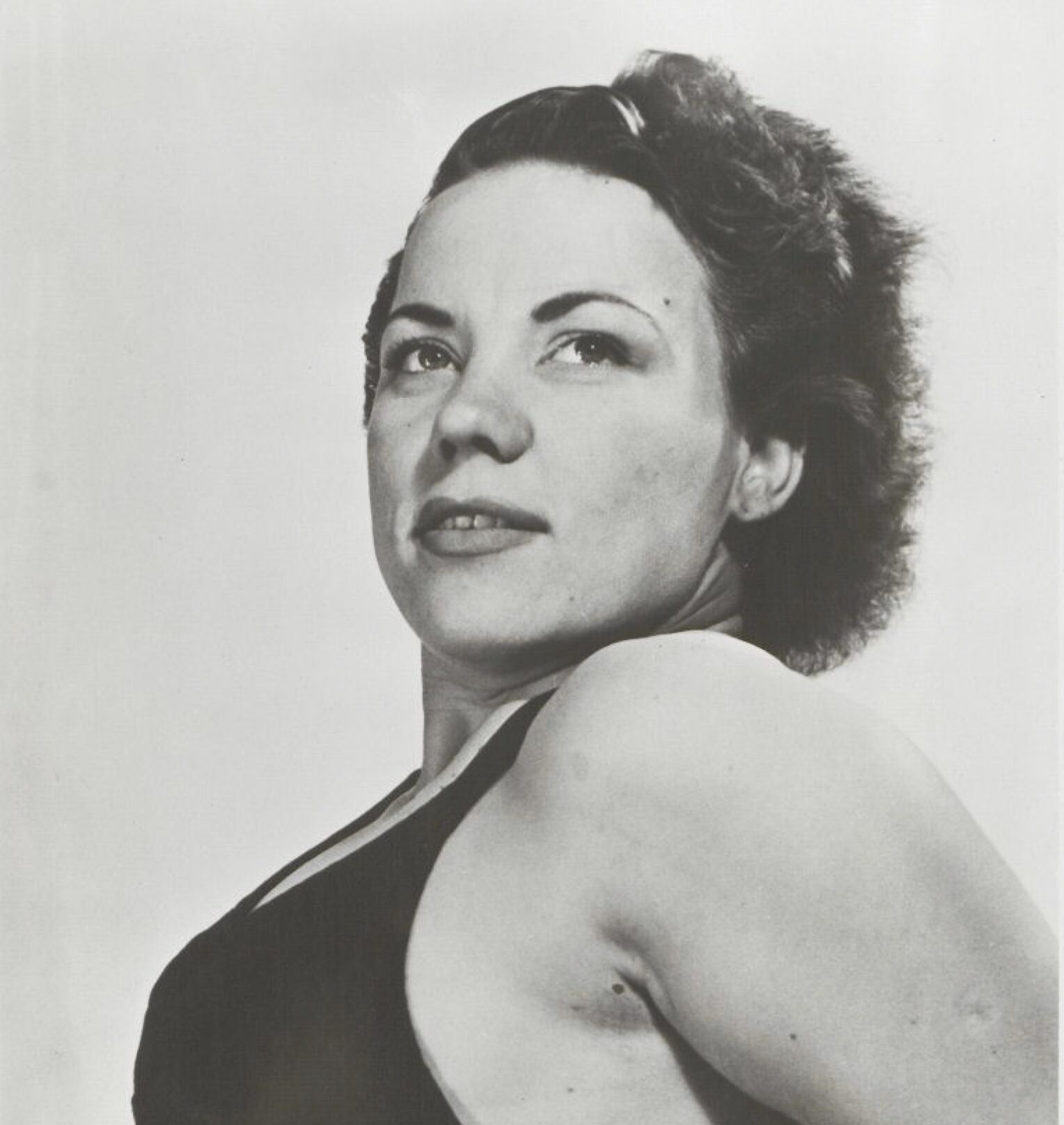 On November 20, 2023, Eat Sleep Wrestle will release the biography of Women's World Wrestling Champion June Byers. The Great and Inimitable June Byers chronicles the life story of the woman who defeated Mildred Burke in controversial fashion for the Women's Championship and retired unbeaten and unconquered. Signed copies can be preordered now.
June Byers started her wrestling career in a Houston ring during the 1940s. After becoming one of the most hated and feared heels in the ring, she became a two-time Women's Tag Team Champion with Millie Stafford and Mary Jane Mull. Byers won a tournament in 1953 for the Women's World Championship, a victory tainted by the absence of the reigning champion at the time, Mildred Burke. A year later, Byers and Burke faced off in what's been called the last real shoot wrestling match in history, a match that ended with Byers staking her claim to the crown. Despite numerous claims and stories to the controversy, Byers never relinquished her title and retired unconquered on January 1, 1964. 
Byers has often been portrayed as a real life villain, especially within the story of Mildred Burke, but The Great and Inimitable June Byers proves there are always two sides to every story. True, Byers was ambitious, and she could be extremely stiff in the ring. She was also a savvy businesswoman, a beloved mentor and friend, a true Southern lady who smelled like orange blossoms, abhorred swearing, and insisted on being called Grandmother. 
Author John Cosper is no stranger to the era of June Byers, having previously penned biographies on Elvira Snodgrass, Mars Bennett, and "The Black Panther" Jim Mitchell. The Great and Inimitable June Byers includes interviews with the grandchildren of both June Byers family and women's wrestling impresario Billy Wolfe; insights from other noted wrestling historians; and never-before-published photos of the great Women's Champion. 
For more information on the book and interview requests, contact John Cosper.