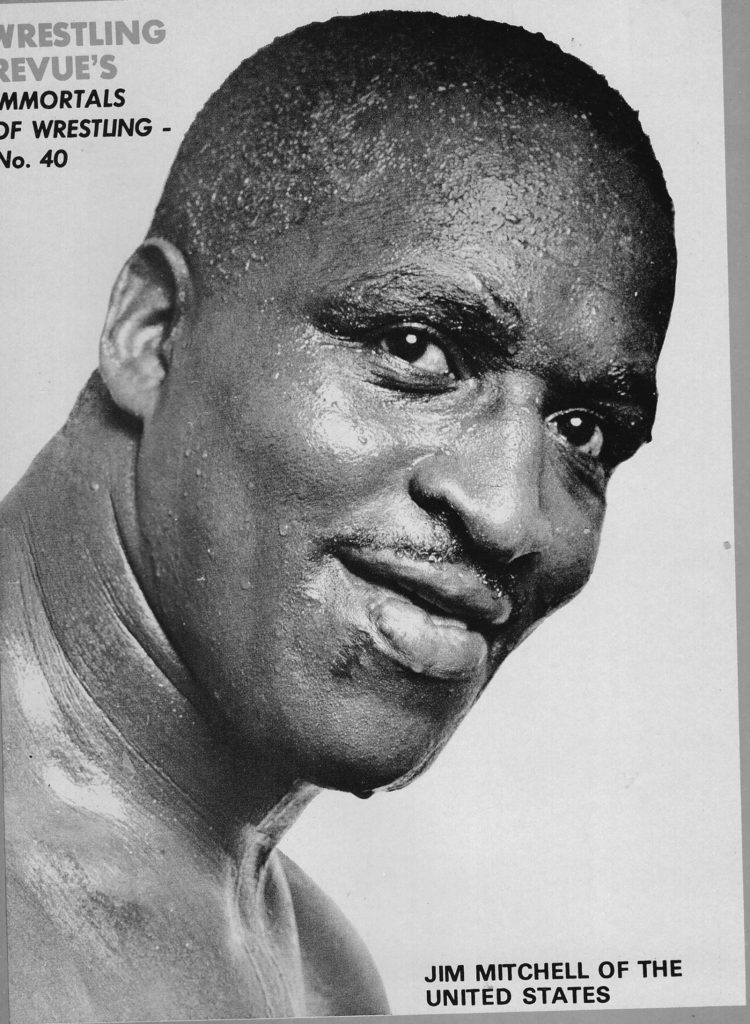 Coming in 2018 or 2019…
The Black Panther Jim Mitchell was a native of Louisville, Kentucky who became one of the premiere wrestling stars of his day. An African American pioneer, Mitchell was wrestling white men before the "color barrier" forced him to settle for matches with other African Americans. In time Mitchell would break through that color barrier himself with marquee feuds against the likes of Gene Stanlee and Gorgeous George.
An all-around athlete, Mitchell was also a boxer, a golfer, a basketball player, and a bicyclist. He mentored Ricky Waldo and Bobo Brazil, and he is credited with gifting the latter with the finishing move that made him famous. Mitchell retired to Toledo, Ohio and opened a carry-out store where he sold beer and wine and shared stories about his exploits in the wrestling business. He also had a collection of smoking piped, gathered from around the world in his travels, that was valued in 1962 at $25,000.
Mitchell has been a fascination of mine since I discovered him while working on Bluegrass Brawlers in 2013. In the summer of 2017 I was put in touch with a man named Dave Marciniak, a Toledo resident who bought and flipped Mitchell's old house. Many of Mitchell's belongings were discovered in the house, including photos, programs, letters, and his legendary pipe collection.
I am currently working with Mr. Marciniak to sell the Mitchell collection to wrestling fans and history buffs, while putting together enough satires and information for what I hope will become a book about the man. Mitchell is a forgotten hero of the pro wrestling game, and he deserves to be in every wrestling hall of fame in the country. That is my goal, and the purpose for this page.
You can read more about Mitchell here, and in the book Louisville's Greatest Show.
For photos of Mitchell's pipe collection, click here.
Click here to read a pair of letters from Mitchell's files from Sam Muchnick and Morris Siegel.