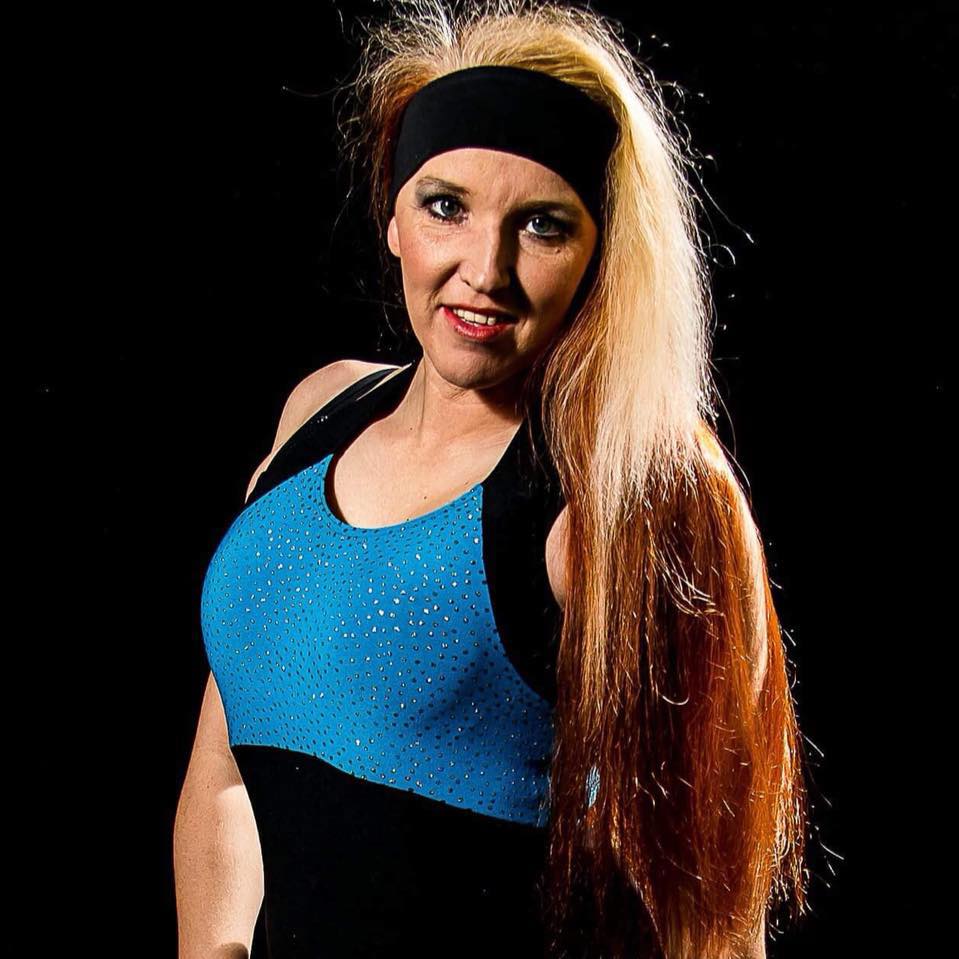 Girl Fight Wrestling has granted Eat Sleep Wrestle total access to the roster for its second midnight show, Midnight Girl Fight 2: Howdy, Pilgrim! Today is part five of this series, featuring Amazing Maria.  
While a number of very talented women have come and gone since the first Girl Fight Show, Amazing Maria has become a very familiar face in the company. She's a big believer in Girl Fight due to the opportunity it gave her and still gives others. "Girl Fight has given a vast number of young girls a place to work and get better at their craft. Girl Fight gives ladies the opportunity to come together and have fun and be a part of something bigger than ourselves."
Fans who have attended multiple Girl Fight Shows are familiar with Amazing Maria. Once known as the Most Hated Woman in Wrestling, Maria has become one of the top fan favorites in the company. She's outstanding singles matches and some fantastic tag matches with partner Samantha Heights, but her status change with the fans hasn't chanted her a bit.
"The only thing that has affected how I prepare in the ring is me. I worked hard and earned the respect of the fans at girlfight to become a fan favorite. The fans can see and appreciate hard work and determination. I am one of the only ladies to have competed on almost every single Girl Fight event. Going 17-0 before my first loss in the finals of the Girl Fight Championship tournament, the fans have been with me from day one, and I earned their faith and trust in me."
Maria has seen a few new crops of lady wrestlers enter the Girl Fight ranks, and she's excited about newcomers like Billie Starks, Charlie Kruel, and Alice. "I'm excited to see what they have to offer. What they bring to the table. I hope they are up to the challenge of being in the ring with us originals!!"
Maria will have her hands full with her own challenger Lexxie Green, but fans know darn well she will be up to the task. "It will be a very tough, hard hitting match. We have been in the ring a few times before, and and it's nothing short of strong style. Everyone knows how I love to fight so the outcome will be no different from any other time we've been in the ring….myself as the winner!"
I asked Maria why fans should make a point to come out for Midnight Girl Fight 2. "Why shouldn't they?!!" she replied. "Midnight Girl Fight is a fun time for everyone! It's the night before Thanksgiving, so there's no school the next day. All the young kids get to come out and support their favorite ladies! It gives families some fun, friendly entertainment to start off their holiday. Midnight Girl Fight, or any other Girl Fight for that matter is def the place to be. Besides, where else are you going to see tomorrow's WWE, TNA, ROH, or Lucha Underground stars today? Hope to see everyone there!"
Fans can see Amazing Maria and more at Midnight Girl Fight 2 on November 21 at the Arena in Jeffersonville, Indiana, 1416 Spring Street. Bell time is at 11:59 PM.