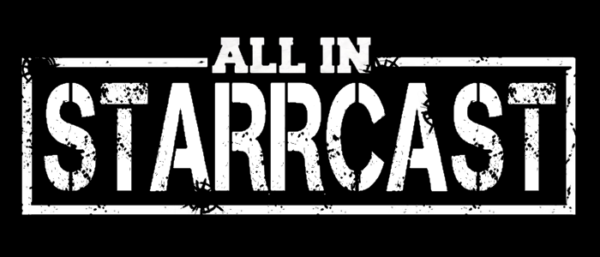 When Cody Rhodes received the ten pounds of gold, the belt his father Dust once held, it was Earl Hebner who handed it to him.
When Tessa Blanchard took the ring Saturday for the women's match, Tully Blanchard and Magnum TA were waiting to wish her well at ring side.
Hangman Page and Joey Janela wrestled under the watchful eye of ECW legend Jerry Lynn. Tiger Hattori called the match for Marty Scurll and Kazuchika Okada. And it was the Macho Man's own brother Lanny Poffo, Frisbees in hand, who unleashed "Black Machismo" Jay Lethal upon the Sears Centre Saturday night.
It was no surprise to me that the past mattered to the ALL IN crew. Cody is well known reverence for his father and days before wrestling was all about the WWE. What impressed me most this past weekend in Chicago was how many fans hold the past with the same regard.
Going into the weekend, I was very excited to meet Bill Apter and see not only the men and women who made wrestling great but the reporters and writers who have covered it for so long. It was no shock when my mouth dropped open as an elderly photographer introduced himself to Doctor D as George Napolitano. I love these people. That's why I do what I do. But I know not every wrestling crowd is as enamored with the sport's history as I am.
I honestly wasn't sure how the Starrcast crowd would receive guys from wrestling past. I was very pleasantly surprised.
I saw it in all the fans who stopped by to say hello to Doctor D. Podcasters like the hosts of the Lapsed Fan Podcast and Internet wrestling reporters like "Docta D" from D.C. stopped by to show their appreciation and of course, buy "the best book ever written about rasslin'." There were fans who traveled from all over the country and even as far as Amsterdam to come and say hello to the Doctor. We sold out every unsigned copy of the book we brought with us and were selling pre-signed books right up until the Doctor packed for home.
Fans who insisted in buying books included the aforementioned Jerry Lynn and Hurricane Helms. Shannon Moore, who we met three weeks earlier in Huntsville, Alabama, stopped by to say hello, and say what you will about Joey Ryan, but he went out of his way to shake Doctor D's hand and say what a big fan he was.
I saw respect for the past in the line that quickly formed and helped Bill Apter sell out of the 20 copies of his book he brought with him. "My wife said I should bring more," he said mid-way through the sales blitz. "I guess she was right!" I hear the other writers at the show did a brisk business as well, including the guys in the basement vendor hall. RD Reynolds at Wrestlecrap sold out of his inventory completely.
It was hard to miss the respect heaped upon the legends lined up at Starrcast. From Sgt. Slaughter to Ron Simmons, everyone had a line of fans waiting to say hello and take a photo. Haku was mobbed when he sat down to sign with his two sons on Saturday morning. Haku was also one of the most lovable, likable people I've ever met in this business – which somehow makes the legends of his toughness all the more terrifying!
Perhaps the best sign of respect was the T-shirt writer Brennon Martin spotted on a fan. Brennon, who authored a book about his grandmother Christine "Teeny" Jarrett, found a young woman with a homemade "Teeny" T-shirt in the vendor hall. Teeny was never a TV personality. She is known only to those who care enough to learn about the past beyond what one can glean from the WWE Network.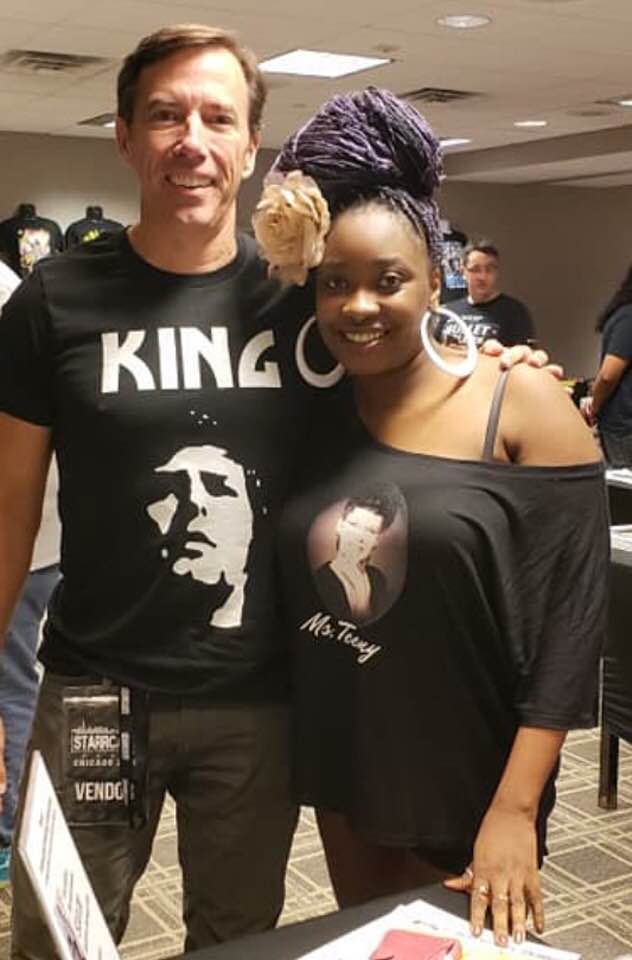 I was wrong about the Starrcast crowd, and I am glad I was! As Cody said Saturday night, wrestling does not belong to one company. It belongs to everyone who works in the ring and every fan at ringside. It's exciting to see that the future of the business belongs to people who care about the past – especially the things that happened before the monopoly. It's my honor to be one of those keeping those stories alive, and it's a pleasure to be witness to the revolution of the 21st century.