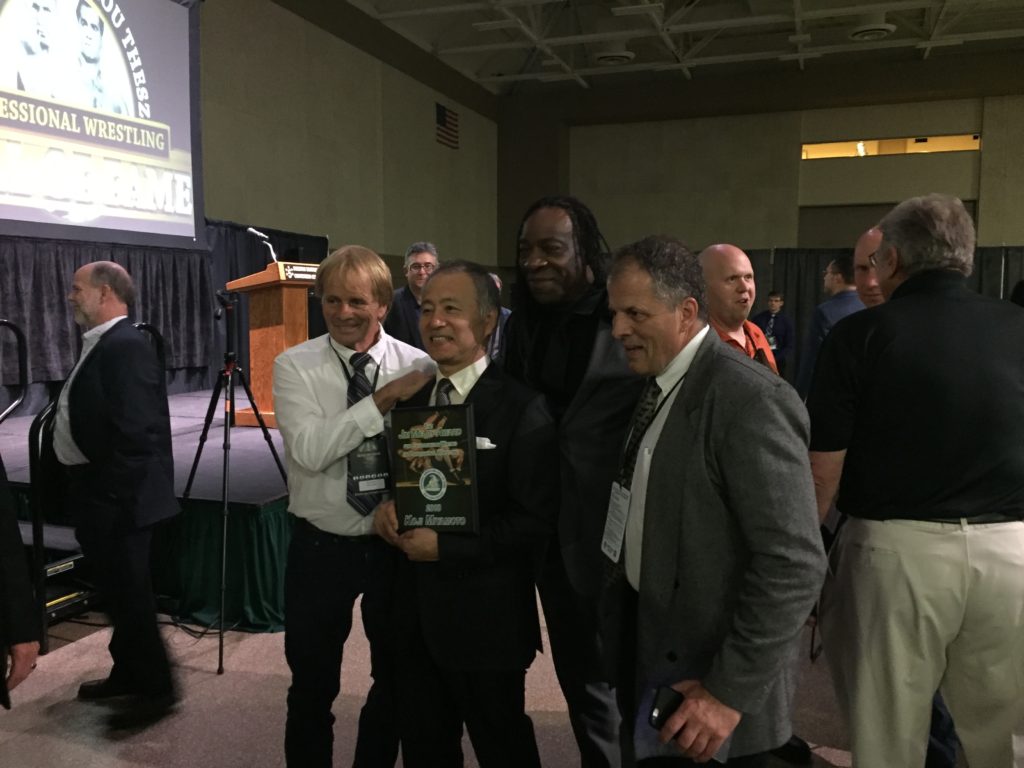 Wrestling fans have many choices as to where they spend their money each year. There's Wrestlemania weekend, along with Axxess and WrestleCon. There's Cauliflower Alley, WrestleCade in November, and countless fan shows, reunions, and conventions across the country.
And then there's the George Tragos & Lou Thesz Pro Wrestling Hall of Fame at the Dan Gable Museum in Waterloo, Iowa.
The museum's name is a mouthful, and Waterloo, Iowa is a far cry from the big cities that land Wrestlemania. You may well ask yourself why you should spend your hard earned dollars on a trip to the Hall of Fame weekend Waterloo as opposed to one of the premier conventions.
Here are four good reasons that make Waterloo a must-do trip for any die hard fan.
Meet the stars in an informal setting. Hall of Fame weekend includes an open to the public signing period at the museum. An admission ticket to the museum Saturday (which is very cheap) to get access to the meet and greet, but if you get the VIP weekend pass (which is also very reasonable!), you will be hanging out with legends and current stars from Thursday night to Saturday in one informal setting after another. The VIP pass allows you to share drinks, hear stories, and take photos with legendary stars all weekend long, and the vast majority of "name" stars who attend the weekend are very friendly and eager to chat with anyone.
Learn the history of the sport. Did you know that Waterloo, Iowa was the birthplace of the modern NWA? Iowa is also a hot bed for collegiate wrestling, with Northern Iowa, Iowa, and Iowa State all within a few minutes or hours drive. The Dan Gable Museum (named for the legendary Iowa State grad turned Iowa Hawkeye coach) pays tribute to college and Olympic wrestling as well as professional wrestling. They have a remarkable collection of pro wrestling memorabilia including photos, boots, robes, title belts, and one of a kind artifacts, and during Hall of Fame weekend, they go all out on the pro wrestling displays. You will learn a great deal, and you won't be able to stop taking photos.
Watch some great independent wrestling. What's a wrestling convention without a little wrestling? Local promotion Impact Pro Wrestling (not to be confused with national promotion IMPACT Wrestling) hosts a show on Friday evening featuring local stars and national names. Colt Cabana, Bob Holly, and Austin Aries were guests this year, and many of the legends present Friday night got in on the action as well. B. Brian Blair came out the winner of the Lou Thesz Memorial Battle Royal. A terrific show in a great venue with a crowd that truly loves the sport of pro wrestling.
Support a great museum. The Dan Gable Museum is not only committed to preserving the past but growing the sport of wrestling in the future. Much of the emphasis on the future centers on the actual sport of wrestling, but the staff at the museum in no way relegates professional wrestling to second class status. There's an undeniable link between the legitimate wrestling sports and pro wrestling. They are inseparable, and the Dan Gable Museum balances both exceedingly well. It's not the biggest sports Hall of Fame, but it is arguably the friendliest. The every-changing exhibits and upcoming enhancements will ensure there's something new to see and learn with every visit.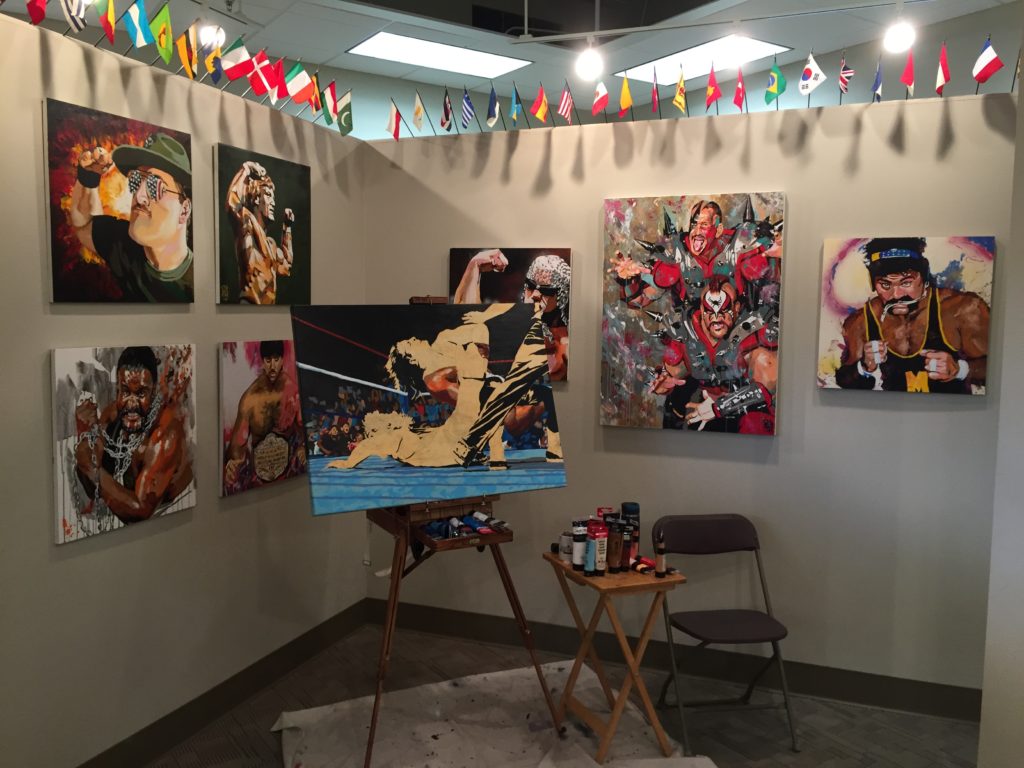 George Tragos & Lou Thesz Pro Wrestling Hall of Fame at the Dan Gable Museum in Waterloo, Iowa hosts their Hall of Fame induction in late July. Mark your calendar now, and do not miss this opportunity.