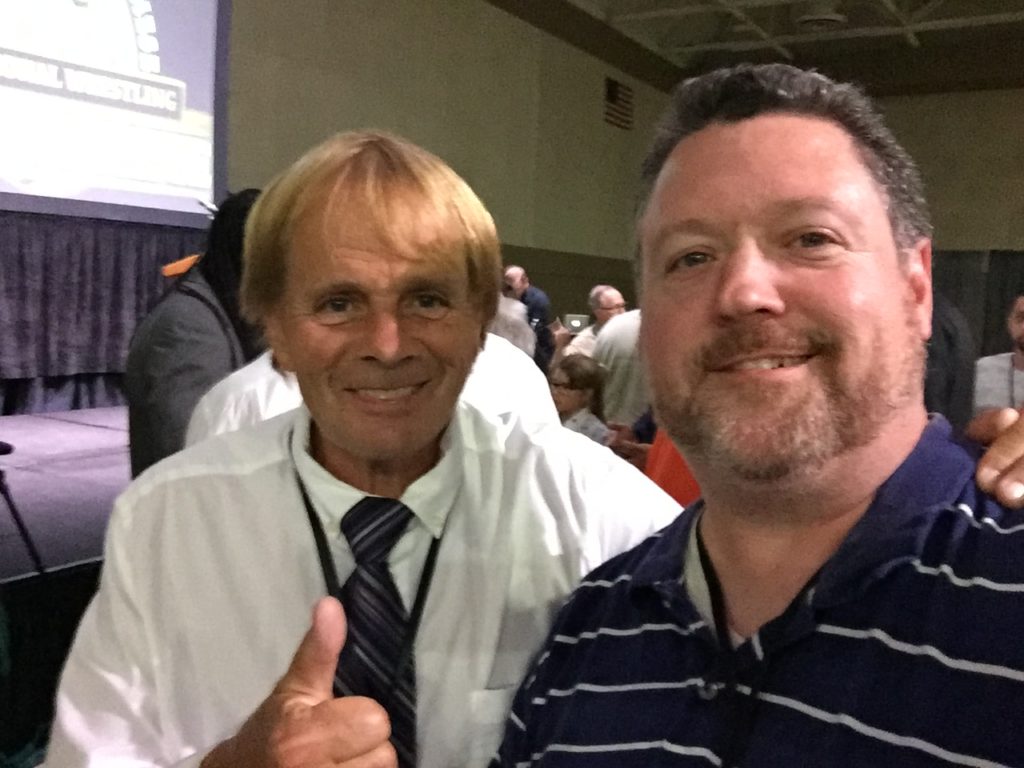 Lesson learned from my past two road trips:
Meet everyone.
Always shake hands.
Don't assume anyone is going to blow you off or not want to talk. If they do, big deal. If they do not, you may be in for some great conversation.
Simply put, I wish I had shaken more hands and met more folks at the Pro Wrestling Hall of Fame induction weekend. I had a great time hanging out with my fellow writers and some good conversations with a handful of legends, but there are others I had the chance to meet and just didn't have the guts to go up and shake hands. Shame on me.
On the plus side, I am very grateful for the conversations I had with Bruce Hart and Rock Riddle in particular. Bruce is a great story teller, and he shared a few hair-raising tales his father had passed down to him about the OLD, old days.
Rock Riddle is a perfect example of why you always shake hands and say hello. He was eager to talk, and boy did he talk. I started by asking him about his experiences on the Gong Show, and I got 10 minutes of stories about the legendary Chuck Barris, plus another 15 about his own life and career.
Happy to say I learned my lesson well from that week and took the time to say hello to a few more people at Rocket City WrestlingCon. Jimmy Hart was every bit as nice as you have heard he is. He put over Dr. D and Doc's book several times, and he was very grateful when I gave him a copy of Bluegrass Brawlers. Brutal Bob and I had some nice conversations as well, and there's a chance we may collaborate on a project or two. And what can you say about Tracy Smothers? The man is a legend, and a great storyteller. He also cares deeply about the business and the young guys and ladies in the business.
The rule in the locker room is that you always shake hands with everyone. Fans, don't be afraid to do the same. Say hello. Say thanks for coming. Ask a question or two. Don't be bashful. Most people are thrilled to talk to you, and you will make some great memories.