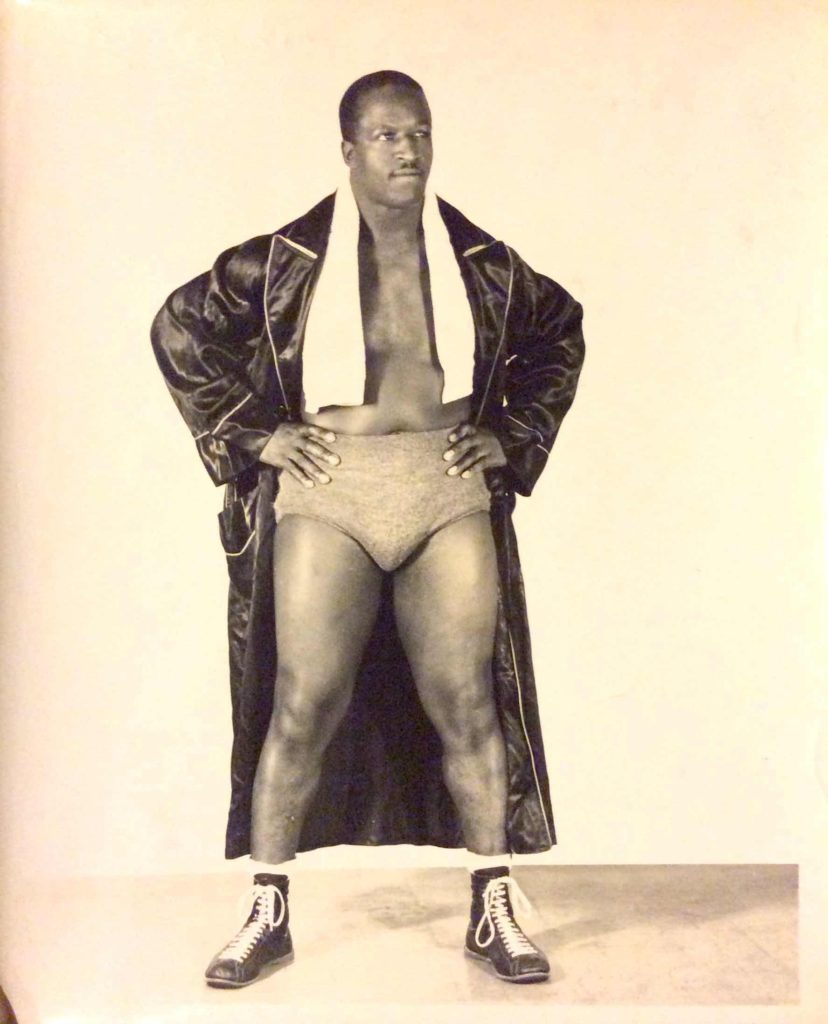 I've had a few messages since the latest edition of The Jim Cornette Experience was released asking what Black Panther memorabilia still remains to be sold. There's not much left. Actually, there's a LOT left, but not that many lots to sell and not much that's wrestling related.
Here's a run down of what's on eBay – and the one big lot that isn't.
A copy of H.L. Mencken's "A Book of Burlesques"
A program from a Lou Costello Foundation boxing show
A calendar by  artist Earl MacPherson
Three pieces of monogrammed luggage: small, medium, and large
An art poster depicting the fight between Mitchell's friend Joe Louis and Max Baer
A pair of autographed photos by African American musicians
One lot of possessions remains other than these, intact, in Toledo, Ohio: Mitchell's pipe collection. Mitchell was an avid pipe smoker and collected pipes from around the world. Some he bought. Some were fights from friends or fans. He had hundreds, maybe thousands of them.
There are three large wooden display boards holding a number of these pipes, and three large rubbermaid tubs containing hundreds more. Photos are below.
We do not have a set asking price on this lot, but we hope we can keep it all together, the way Mitchell kept it. Looking for the right buyer, a wrestling fan/ pipe lover who wants to help preserve an amazing part of this man's history.
Email me at johncosper@yahoo.com for information on any of these items.