In September I brought home nine and a half pairs of boots that belonged to "The Black Panther" Jim Mitchell.
Six and a half have been sold.
I purchased two – one for the Dan Game Museum and Pro Wrestling Hall of Fame in Waterloo, Iowa, and one for m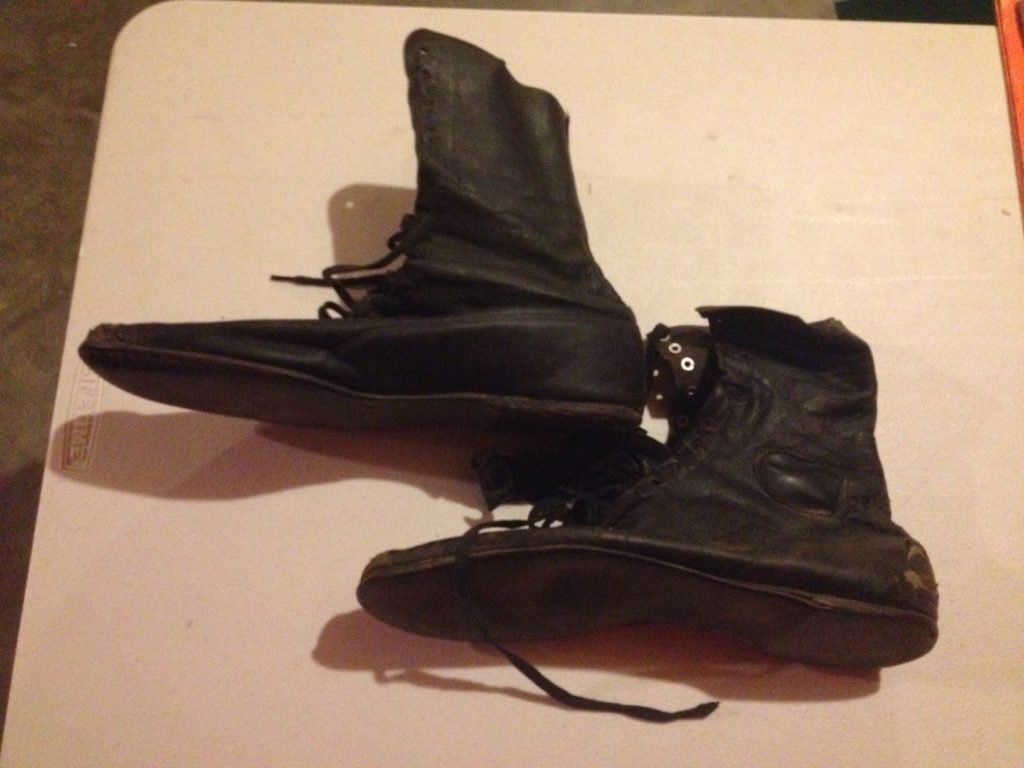 yself.
One pair remains.
This is the last chance to own a pair of boots worn by The Black Panther himself. This was a unique pair too, because they are laced up with black paces. I've bundled a few other items with this pair of boots to sweeten the pot.
Once these are sold, there won't be any more. Lots more Mitchell memorabilia is likely coming. The pipe collection is still most definitely for sale! But barring some unforeseen circumstances, there are no more boots to be had after this.